MG-300A Colour Digital Weld Monitor
Features:
Two Independent Measurement Channels
Oscilloscope Functions with Zoom and Cursor Modes
Full On-screen SPC Capability
Integrated clock and Date for Weld Reporting and Traceability
Up to 99 Schedules with Password Protection
Multiple Language Capability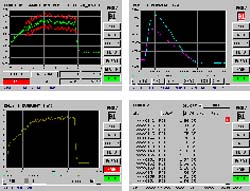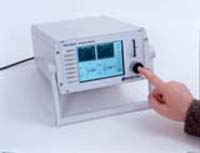 The MG-300A represents the very latest technology in resistance weld monitoring; it provides precision real-time dynamic measurement of all the welding variables.

With increased emphasis on accountability, the MG-300A Digital Process Sentry offers the tools required for process development, production monitoring, data collection, and analysis to support your ISO, GMP and TQM requirements.


MG-300A Datasheet

© 1997-2021 Esen Elektronik Ltd.
All rights reserved. The reproduction of all the information, articles, pictures or drawings presented in this site is subject to approval of Esen Elektronik Ltd. and/or original manufacturing companies.
ESEN ELEKTRONIK MUH. DAN. SAN. VE TIC. LTD. STI.
Yaylagul Sk. 8/4 A. Ayranci 06540 ANKARA TURKEY
Tel:+90 312 468 8114 Fax:+90 312 468 8115