MG3 Colour Digital Weld Monitor
Features:
Two Independent Measurement Channels
Oscilloscope Functions with Zoom and Cursor Modes
Full On-screen SPC Capability
Integrated clock and Date for Weld Reporting and Traceability
Up to 99 Schedules with Password Protection
Multiple Language Capability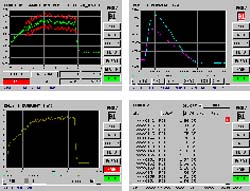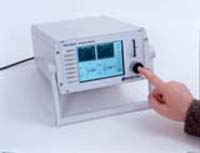 The MG3 represents the very latest technology in resistance weld monitoring; it provides precision real-time dynamic measurement of all the welding variables.

With increased emphasis on accountability, the MG3 Digital Process Sentry offers the tools required for process development, production monitoring, data collection, and analysis to support your ISO, GMP and TQM requirements.


MG3 Datasheet

© 1997-2012 Esen Elektronik Ltd.
All rights reserved. The reproduction of all the information, articles, pictures or drawings presented in this site is subject to approval of Esen Elektronik Ltd. and/or original manufacturing companies.
ESEN ELEKTRONIK MUH. DAN. SAN. VE TIC. LTD. STI.
Yaylagul Sk. 8/4 A. Ayranci 06540 ANKARA TURKEY
Tel:+90 312 468 8114 Faks:+90 312 468 8115